Engineering Systems incorporates local and international standards and specifications to provide an accurate assessment according to the needs of our clients.
Founder, David Shklaz, who has been registered with the Engineering Council of South Africa since 1984, has significant expertise in the following areas:
Original design of structures.
Design review and approval of new, used and modified pressure vessels, heat exchangers, piping, structural steels etc.
Computer aided design of high pressure pipe-work, components of machines, structural steelwork, and mining equipment, to name a few.
Engineering systems provides specialised designs and verification that incorporates numerous local and international standards. Design reviews and Fitness for Service analyses involve activities such as:
Rotor Dynamics
Finite Element Analysis (FEA / FEM)
Fracture Mechanics
Integrity Assessment of equipment that does not comply with the code of construction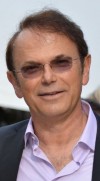 David Shklaz – Managing Director
Engineering Systems received the award for Overall Winner & Winner Product Category at the Stainless Steel Awards in 2008.
Engineering Systems also received the award for overall winner for the Primary and Tertiary Separator Tanks in 2014,
 Engineering Systems has been granted the following patents:
Autoclave
Heating system for an autoclave
Autoclave baffle
Nickel reduction autoclave
Autoclave agitator assembly
Method of assembling an autoclave