Rodyna is a software code based on Finite element method (FEM), developed by Engineering Systems. It enables the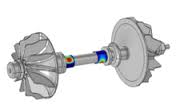 modeling and simulation of the structural dynamics characteristics of rotating machinery.
Rodyna is a general-purpose tool for linear lateral rotor vibration analyses that is suitable
for any single drive-line rotor-bearing system, including large steam turbo-generators. As
such, it can be used as a rotor vibration analysis tool for troubleshooting work in plants.
Engineering Systems can assist in analysing the following:
– Lateral vibration
– Critical Speed Calculations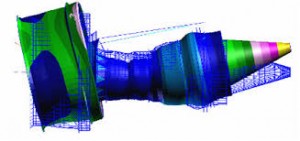 – Turbine model validation
– Generator model validation
– Natural Frequencies and modes
– Mass unbalance response